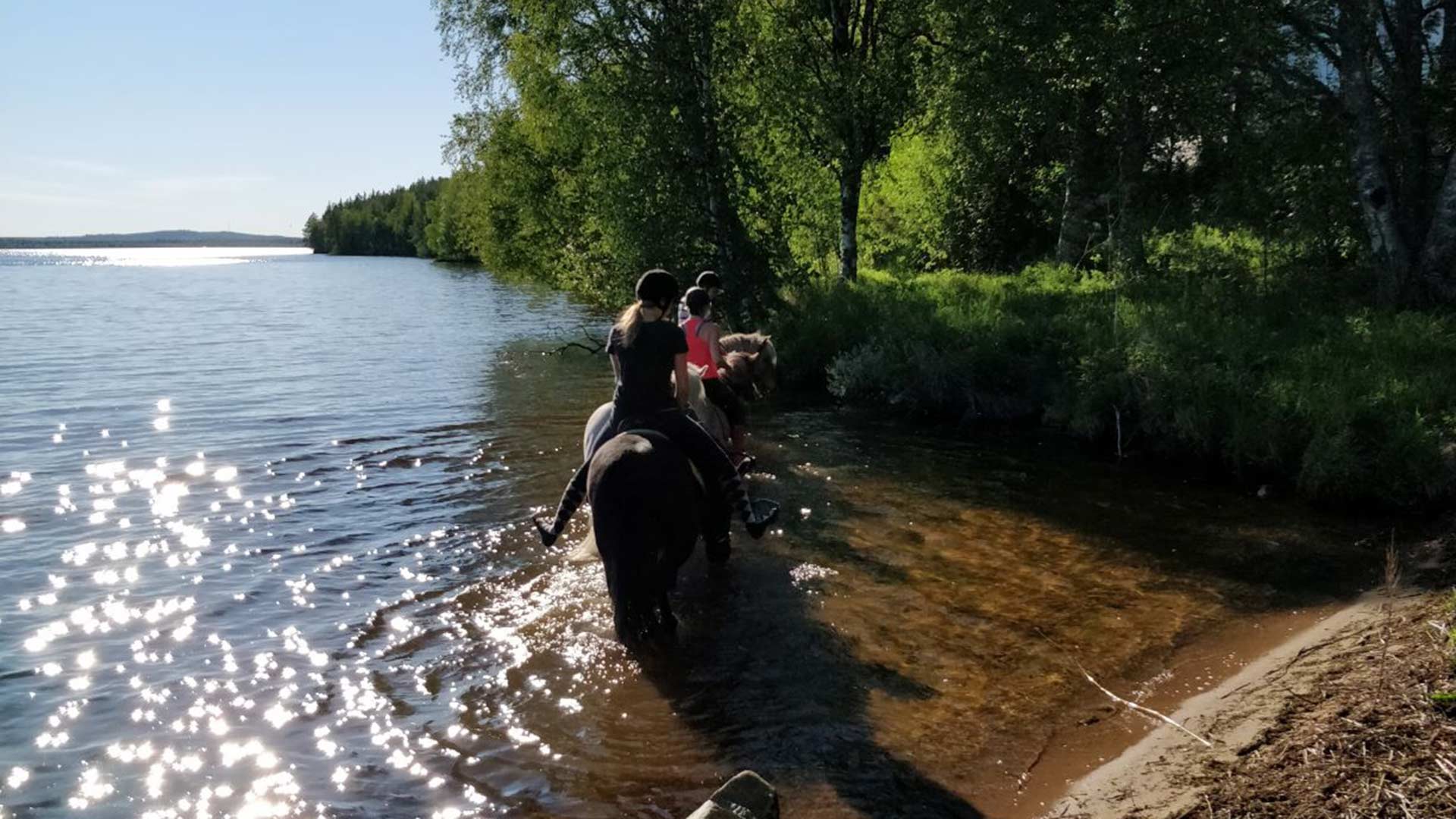 kahlaus
Four-hour trail riding tour
When you want a bit more!
This tour gives you more time to see the nature, more tölt, more trot, more gallop and more in the first place. The tour heads to the beautiful spruce forests and edges of swamps. The summery forest shows it's best sides, when you spend more time there.
The tour starts with arriving to the stable, deciding what horses everyone will ride and gearing them up. We'll pack some snacks and coffee or tea with us in saddle bags.  After this, we'll mount to our horses and start our ride. It takes us to beautifull arctic forest, where we'll be able to enjoy the pure air and our icelandic horses. The coffee break will be held at a suitable time. We can also stop and stretch our legs if needed. The tour can end to wading in the lake Kuusamo.
The four-hour riding tours are not available during winter season.
Price: 120 €
Duration: 4 h 
Time to reserve: 5 h
Level: experienced
Age limit: 13 years
Weight limit: 80 kg / 175 lbs
Plus: includes a coffee break and snacks, not during winter season
Bookings: